Services & Solutions -
Suppliers
Proponent isn't just a name, it is our mission statement. We are more than an aviation parts distributor, as an employee-owned company for more than 30 years, we are committed to contributing to your success, to build transparent and long-lasting partnerships. We connect you to airlines and MRO companies around the world, and provide detailed market insights, analytics, and customer feedback about the demand for and use of your parts and products, becoming your extension into the aftermarket.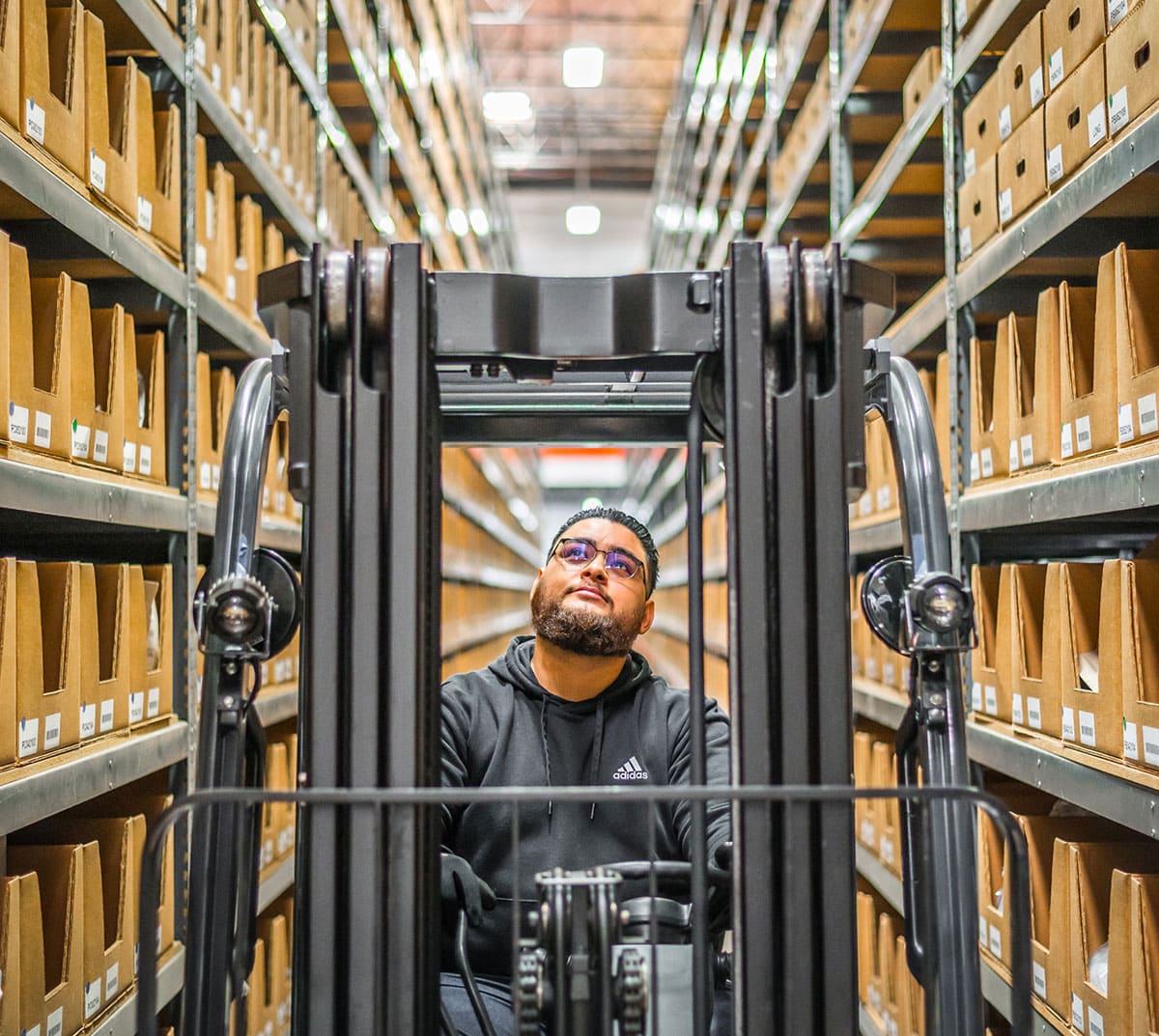 Suppliers Trust Us to
Connect Them to Customers
Customer and suppliers around the world trust us to provide them with services and solutions that meet their unique needs. As the largest independent, employee-owned distributor, we have the scale and footprint to serve customers all over the world, while remaining flexible and agile to deliver customized solutions to meet your needs in the aftermarket.
Employee Owned Company – Our team has a vested interest in your success
Unique, partnership-based culture
Investments and decisions are made with a long-term mindset with the interest of our clients & team in mind
Collaborative Sales Planning
Global Scale – Distribution Hubs & Offices in Strategic Locations Around the world.
A Global Network For
Fast and Efficient Distribution.
With 13 locations globally and 5 distribution centers strategically placed in North America, Europe, the Middle East, and Southeast Asia, we can quickly and efficiently deliver your parts to your customers, 24/7. Our industry-leading market-demand intelligence insights, combined with our proprietary forecasting and inventory management system, optimizes inventory for availability and customer satisfaction.
Proponent Warranty and Repair
2999 West County Road 42
Suite #132
Burnsville, MN 55306
1-800-554-5856, x1145 or x1146
Connecticut
1 Industrial Park Rd.
Centerbrook, CT 06409
+1 860-581-5700
Florida
10601 State St. Suite 1
Tamarac, FL 33321
+1 954-247-6680
California
3120 Enterprise St.
Brea, CA 92821
+1 714-223-5400
Proponent Helicopter Services
2610 US-180
Mineral Wells, TX 76067
United Kingdom
37 Woolmer Way
Bordon, Hampshire
GU35 9QE
+44 1420 482900
Netherlands
J. Keplerweg 16
2408 AC
Alphen a/d Rijn
+31 172 449 777
Germany (Proponent Battery Services)
Hessenring 4b
D-64546 Mörfelden-Walldorf
+49 6105 9701 0
Spain
C/Lopez de Hoyos 155
3rd Floor, Door 5
28002 Madrid
+34 91 721 0483
Dubai
Jebel Ali Free Zone
Jebel Ali Free Zone Plot. S10701
Dubai
+31 172 449 777
Guangzhou, PR China
5501-1, B Tower
China International Center
Yuexiu District, Guangzhou
510055 PR China
+86 20 2232 6215
Hong Kong
8/F Millennium City 3
370 Kwun Tong Road
Kwun Tong, Kowloon Hong Kong
+852 3956 0850
Singapore
9 Seletar Aerospace Lane
797439
+65 3105 1990
What our suppliers are saying
"We approached the Proponent team and were met with an equal desire to mutually align goals and hold each side accountable to meet commitments. It all goes back to trust based on actions and mutual deliverables and that is what Proponent brings to the industry that stands out most. "
"Switlik Survival Products is proud to have worked with Proponent for over 60 years. Working with Proponent's knowledgeable and assertive staff allows our products to reach all corners of the globe, which wouldn't be possible without the wide reach that the Proponent business model provides."
"Since working with Proponent [over the past 5+ years], we have experienced strong investment in inventory and world-class support to the customers they service on our behalf – A great partner."
"Having an exclusive distributorship agreement with Proponent allows us to tap into its strong market presence and reach. Their responsiveness, reliability, and resourcefulness enabled us to enhance our service delivery to our customers."