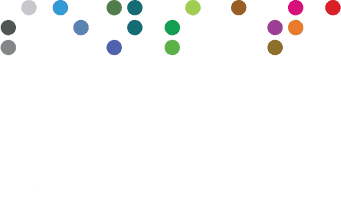 SPARES, REPAIRS
AND EXCHANGES
SENSATA (KAVLICO) SPARES & REPAIRS
Did you know Proponent offers Sensata (Kavlico) spares & repair services? We sure do! Proponent recently signed an agreement with Sensata covering products & services. We are now offering customers the option of purchasing competitively priced new Kavlico products such as LVDTs, RVDTs and a variety of Force Transducers or repairs of these units performed by Kavlico at significant savings over the cost of new units. Learn more below.
Kavlico is the single largest source of sensors in the world for the Aerospace industry. Sensata's high reliability sensors provide cost-effective solutions for large and small OEMs requiring application-specific designs, as well as end-users looking for off-the-shelf sensors. Kavlico produces rugged and durable parts designed for manufacturability.

Kavlico RVDTs are the industry standard for angular and rotary measurements in space, aerospace & industrial applications. The lightweight, robust sensors are capable of up to ±80°angular range in single or multiple channel designs. RVDTs with integral miniaturized anti-backlash gear boxes are available for applications with higher angular displacements or multiple revolutions. DC/DC RVDTs are also available for a variety of aerospace applications.

LVDTs operate using a non-contacting induction principle, providing friction free motion and nearly infinite resolution. These sensors have been refined and improved for over 50 years, making Kavlico LVDTs the standard for flight and engine control position measurements. Kavlico is the largest manufacturer of matched multiple channel sensors for redundancy.
Full parts listing below.
In stock items highlighted in yellow.
Scroll through the table below to view more details.
Kavlico Part Number
OEM Part Number
Description

Repair Services
Test
Minor
Major
Exch.

Comments
GM7184-6
S315N401-6
Linear Transducer
–
GM10503
S251A102-2
Transducer, Force
–
GM10603
S251A102-1
Transducer, Force
–
GM6937-5
S251N117-5
RVDT
–
GM9432-2
3121151-03
Transducer
–
GM6835-101
10-60810-40
Transducer
–
GM10242
S253T401-3
Transducer, Force
–
GM103-25
GM1032-25
LVDT
–
GM9713-1
S251A303-1
Transducer, Force
–
GM7184-5
S315N401-5
Linear Transducer
–
GM4068-15
KAV4068-15
Linear Transducer
–
GM12029
30J3053-01
Transducer
–
GM4068-4
KAV4068-4
Linear Transducer
–
GM6813
ACS2280
Transducer Fuel
–
GM7130
8976-9
Transducer
–
GM8708-3
S253W112-3
Transducer, Force
–
GM9237-2
31J1744-02
Transducer
–
GM9424
31J2071-01
Transducer
–
GM6931
S253T401-1
Transducer. Force
–
GM6931-2
S253T401-2
Transducer, Force
–
GM8468-1
S251N123-1
Transducer
–
GM8468-2
S251N123-2
Transducer
–
GM7967-1
1211342-222
Linear Transducer
–
GM8300
159191
Transducer
–
GM6850
S252T003-1
Transducer
–
GM8653
S252T003-2
Transducer
–
GM8375-4
S252T003-6
Transducer
–
GM6956
3801058-101
Transducer
–
GM10444
425900
LVDT
–
GM6842
GM6842
LVDT
–
GM6958-101
10-60810
LVDT
Superseded by GM8468-1-2
GM7184-3
S315N401-3
Linear Transducer
–
GM9584-1
16735-109
RVDT
–
GM9586
16750-103
RVDT
–
GM7026-6
3811035-106
Transducer
–
GM7130-1
8976-11
Transducer
–
GM7184-4
S315N401-4
Linear Transducer
Exchange to F. New GM7184-6
STOCK ITEMS
Did you know Proponent offers special pricing exclusively to our customers? Sensata is a trusted partner and is capable of handling repairs at exceptional turnaround speeds.
Sensata's operation hub in the greater Los Angeles area offers a wide variety of repairs and exchange options for items such as:
Linear Variable Differential Transformers
Rotary Variable Differential Transducers
Pressure Transducers
Services include Inspection, Test, Repair Overhaul or Exchange of Sensata's products.
For example, consider these Sensata repair times:
| Product | Minor Repairs | Major Repairs |
| --- | --- | --- |
| Force Transducers | 10 Days | 15 Days |
| LVDTs (single channel) | 10 Days | 15 Days |
| LVDTs (multi-channel) | 15 Days | 21 Days |
*Repair time is dependent on receipt of approval
For more information, please complete the short form below and a Proponent representative will be in touch.