AIR PURIFICATION SYSTEM (APSTM)
FOR AIRBUS A320/A330/A340
Donaldson's Air Purification System (APSTM) is the most effective new technology for cleaning and purifying air in commercial aircraft.
APSTM combines both chemical and particulate filtration into one. The chemical filtration relies on a technical process called gas phase adsorption that removes bio-effluents, fuel by-products, Volatile Organic Compounds (VOC), and other contaminants from internal and external sources. The particulate filtration removes dust, allergens, bacteria, viruses and other irritating particles from the air passengers and crew breathe.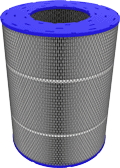 Air Purification System (APS™) for Airbus A320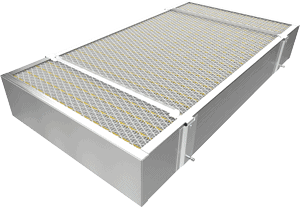 Air Purification System (APS™) for A330/A340
DONALDSON APS™ SOLUTIONS INSPIRE CONFIDENCE BY:
Removing gaseous contaminants including odors
Providing HEPA efficient particulate and biologic removal, featuring BIOAdvantage™ media
Optimally balancing between performance and service interval
Minimizing weight increase compared to standard particulate filter
Allowing standard HEPA and APS™ filters to be interchangeable
430B100-3
(Standard HEPA)
P636240 (APSTM)
Particulate Removal
HEPA (99.97% on 0.3µm)
HEPA (99.97% on 0.3µm)
VOC Removal
No
Yes
Weight
2.7kg (5.95 lbs)
2.7kg (5.95 lbs)
Estimated Change Interval
5,600 Hours
5,600 Hours
Dimensions
25.6" x 13.8" x 3.8"
650.2mm x 350.5mm x 96.5mm
25.6" x 13.8" x 3.8"
650.2mm x 350.5mm x 96.5mm
Approvals
OE Production Approval
FAA PMA Approved
For more information, please complete the short form below and a Proponent representative will be in touch.