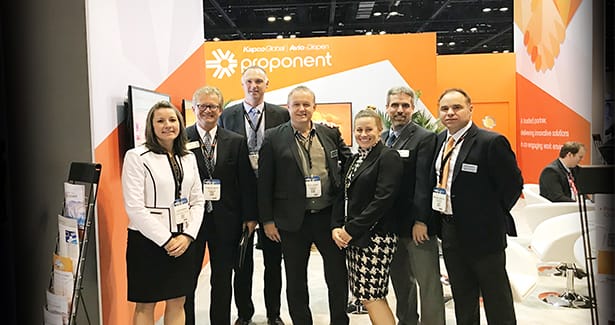 Proponent Begins Distribution of Meggitt Aftermarket Products
In December 2017, Meggitt and Proponent announced a multiple year distribution deal, under which Proponent would become the exclusive 3rd party global distributor to selected Meggitt customers for the supply of non-military aftermarket products supplied by Meggitt Control Systems and Meggitt Sensing Systems. Beginning April 2018, Proponent assumed this role and is now supplying worldwide customers with timely delivery and first-class service.
This distribution agreement allows Meggitt to focus on its individual areas of expertise, providing a more comprehensive service level for Meggitt customers worldwide and continuing to add value to all operations. Proponent brings over 45 years of service excellence, highly-integrated custom solutions, and a broad spectrum of highly satisfied customers around the globe.
"We are delighted to be entering into this partnership with Meggitt CSS," said Proponent's CEO Andrew Todhunter at the time of the agreement. "Meggitt is an established OEM, with a rapidly growing business; this is a great opportunity for us to grow together. We share a common vision of creating a new and innovative aerospace distribution experience for our global customers. Our customized market approach will help us build tailored stocking solutions for allocated Meggitt customers worldwide."
Proponent, comprised of the former Kapco Global and the current Avio-Diepen companies, has an extensive catalogue of high-quality parts, global scale and a reputation for reliable, on-time performance. Contact Proponent today to learn more about its products and services, and how it can support your commercial Aftermarket needs.
About Meggitt Customer Services & Support
Meggitt Customer Services & Support (CSS) is focused on providing a single point of contact for Meggitt's global aftermarket customers, capable of supplying just in time, reliable quality product across the Meggitt aviation portfolio. With three regional hubs and over 500 employees, CSS is dedicated to keeping Meggitt's global customers airborne and operational, offering full service lifecycle solutions. For more information please visit www.mymeggittsupport.com.
Read More from Proponent
Meggitt CSS and Proponent Sign Multi-Year Distribution Agreement