Take a quick look at the Kapco Global conference schedule, and you'll find we're all over the place. Coming up in June, from the 15th to the 21st, we will be at the International Paris Airshow. We love this conference for a number of reasons, the most important being it's in Paris—and who doesn't love Paris? So to get prepped for what is sure to be a great event, we've compiled a list of aviation-themed "top things to do while in Paris" (when you're not soaking in all that airshow goodness, of course).
Pay Your Respects
What do Chopin, Jim Morrison, Oscar Wilde, Gertrude Stein and Molière have in common (besides being hugely influential artists)? They're all buried at the 119-acre Père Lachaise cemetery on the Rue du Repos. If you're into touring the final resting places of historic luminaries, consider joining ranks with the approximately two million other visitors who visit the Père Lachaise each year.
The Aviation Connection:
While the above-mentioned historic figures definitely deserve a visit, don't forget to stop a moment to honor famed French aviator Raymond Vanier, known for his pioneering night flights in the 1930s. Another aviation luminary (of sorts) buried at Père Lachaise is Consuelo de Saint-Exupéry, wife of Antoine de Saint-Exupéry, the world-renowned aviator and author of beloved aviation-themed works, including Flight to Arras, Wind, Sand and Stars and Night Flight.
Visit a Museum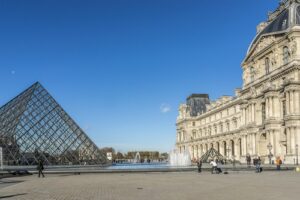 The Louvre, the Musée d'Orsay, the Musée Rodin—Paris is known for being one of the top spots in the world to view great art. With hundreds of museums, galleries and architectural wonders located within the city, really, all you have to do is walk down a street and you're bound to find art and historical significance at just about every turn.
The Aviation Connection:
But did you know that Paris is also home to one of the world's foremost air and space museums? According to the Paris International Airshow website, the French Air and Space Museum, located at the Paris-Le Bourget Airport, is said to be the birthplace of commercial aviation. Featuring 150 displayed aircraft and thousands of historic artifacts, it is one of the largest aviation museums in the world, according to France's official website. It's also one of the oldest, opened in 1919.
Added bonus: The museum is at the same location as the International Paris Airshow, and your airshow ticket is good for free admission!
Eat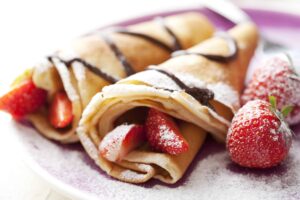 Even if you've never been to Paris, chances are, you've heard the food is magnifique. Depending on your budget and your taste, from bistro to haute cuisine, eating a meal (or a snack) in Paris is definitely up on our list of the world's greatest pleasures. We don't have a particular restaurant to recommend; rather, we encourage you to seek out your own finds—that's how we discovered that we would go back to Paris just to eat the waffles sold early in the morning at the Gare du Nord train station.
The Aviation Connection:
The Charles de Gaulle Airport is home to number 10 on Fodor's 15 Best Airport Restaurants Around the World. For the foodie who likes an aviation twist, this restaurant, named Brasserie Flo and located in Terminal 2F, might be worth a stop.
Watch the French Open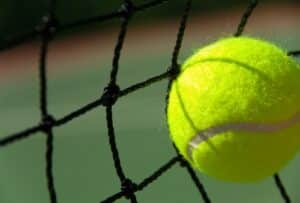 If you plan on extending your International Paris Airshow visit into a full-fledged vacation, consider adding a week to the front end of your trip in order to catch a final game of the French Open. The tournament goes from May 19–June 7 at the Roland Garros Stadium.
The Aviation Connection:
In France, the French Open is actually referred to as "Les internationaux de France de Tennis, Roland Garros." And who, exactly, is Roland Garros? Only one of the most famous of French aviators we've mentioned thus far. In addition to really liking tennis, Garros is also known for being the first pilot to fly over the Mediterranean Sea. He's a World War I national hero and "'an early pioneer in the development of flight aviation,' says Peter Jakab, chief curator at the U.S.'s Smithsonian National Air and Space Museum," via this CNN article.
Go to the International Paris Air Show!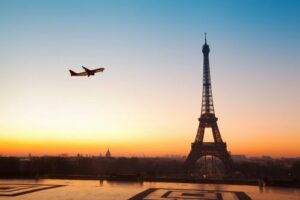 Last but not least on our list, we are so looking forward to seeing you at the International Paris Airshow. The Kapco Global exhibition booth will be located in Hall 2B, section G, Booth 105.
What are your favorite things to do in Paris, with an aviation twist? Tweet them to us @Kapco_Global and we'll share our favorites with our followers.
Like this list of things to do in Paris? Your friends probably will, too. Feel free to share this article using the Twitter button below or the url in your browser's top bar.
Thanks for reading!
Read more from the Kapco Blog: