Last month, the MRO industry gathered in Miami, Florida to celebrate the 20-year anniversary of the MRO Americas conference. The event, which was held on April 14-16 at the Miami Beach Convention Center, hosted a record 15,000 attendees, according to the MRO Americas conference recap.
Meanwhile, on those same dates, the Aircraft Interiors Expo was happening in Hamburg, Germany—and Kapco Global was at both.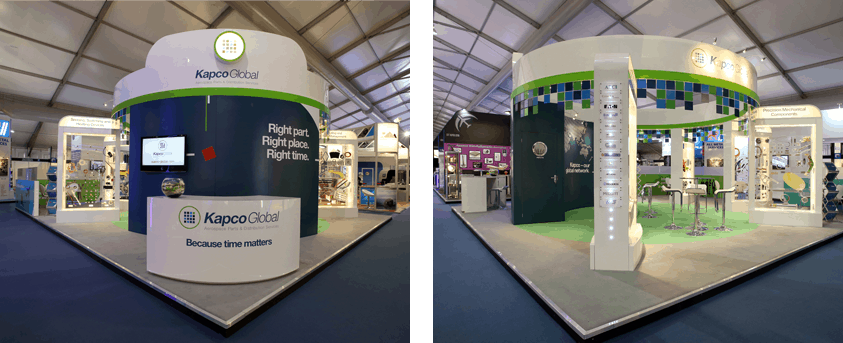 As you may know, Kapco Global's two Florida facilities are currently located in Miami (though we're consolidating and moving to one bigger, better location in June—click the link to read about our new digs in Tamarac). This happy coincidence made travel arrangements to the U.S. conference quick and easy. Being so close to home, we sent about 15 of our employees from departments such as customer development, supplier development, technical, marketing and senior management to take full advantage of the networking opportunities and great conversation these conferences always deliver. As usual, we met a lot of great people and will continue to benefit from all of the MRO community's valuable insights and information. (Plus, there was that refreshing cocktail reception we hosted at our booth on the 15th. It was a great way to unwind after visiting the 800+ conference exhibition stalls.)
From our perspective, here at Kapco, MRO Americas is one of our best shows in terms of customers and suppliers. It is a great avenue for us to showcase our brand and products/services, and we are so happy to have taken part.
Almost 5,000 miles away, our simultaneous presence at the Germany conference is another example of how we are maintaining the kind of MRO industry involvement necessary to grow our global brand. Our locations throughout Europe (UK, Netherlands, Spain and France) continue to provide support to our international clients, but we value the opportunity to be part of the European MRO community beyond the day-to-day transactions of normal business operation.
We look forward to opportunities like the MRO Americas conference and the Aircraft Interiors Expo because they provide an opportunity for our staff to get involved in the greater MRO industry community. Through peer interaction, we find out what's working and what could use improvement, and we discuss the future of MRO distribution and service as it applies to our niche and the greater community as a whole. It is our involvement in events like these that keeps us current with the immediate wants, needs and desires of the companies with whom we work, and we can't wait for next time!
Oh, and speaking of aircraft interiors, have you read our post about cabin interiors refurbishment schedules? It's got some great information and is just one little click away: Cabin Interiors.
Thanks for reading!
Visit our sales and services page to learn more about how you can benefit from a business relationship with Kapco Global.