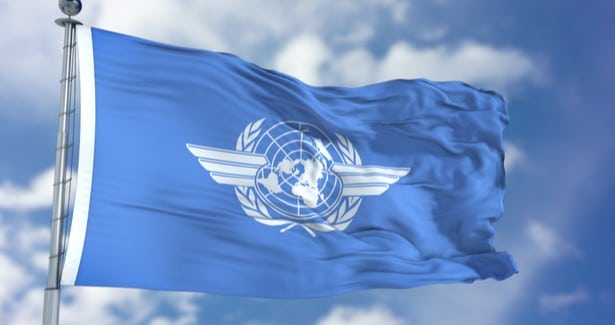 CORSIA: How Will It Change the Aviation Industry?
In late June 2018, the International Civil Aviation Organization (ICAO) adopted a set of standards and recommended practices (SARPs) for implementing the Carbon Offsetting and Reduction Scheme for International Aviation, more commonly known as CORSIA. (A draft of the SARPs is available here, with finalized language still to come.)
What Is CORSIA?
CORSIA is a historic agreement by the ICAO's 191 member states that sets out a global system for capping net carbon emissions for the international aviation industry at 2020 levels by offsetting any additional emissions.
The global emissions scheme becomes mandatory beginning in 2027, but a voluntary implementation pilot phase begins in 2021. Beginning January 1, 2019, any aircraft operators with annual carbon emissions greater than 10,000 metric tons (just over 11,000 U.S. tons) will need to collect and report aviation emissions data to establish a baseline measurement.
As of July 2018, 73 international nations have agreed to participate in the initial voluntary phase of CORSIA. These countries account for 76% of all international aviation activity.
How CORSIA Will Be Implemented
Such a wide-ranging international aviation agreement necessarily requires standards and guidelines for rolling out, especially with such an ambitious timeline. The ICAO has stipulated five elements for CORSIA implementation, which the SARPs have helped to flesh out. These include eligible fuels; eligible carbon emissions units; the establishment of a CORSIA Central Registry (CCR) to hold information and data to help with CORSIA implementation; the development of a CO2 Estimation and Reporting Tool (CERT); and a system for defining route-based carbon emissions coverage between states annually.
In addition to the SARPs that were adopted, a set of monitoring, reporting and verification (MRV) provisions were agreed upon, which describe in detail what has to be done, and by whom, to begin collecting CO2 emissions data by airlines in January 2019. These MRV specifications were vetted by seven ICAO member states as well as 10 airlines, to ensure that the offsetting requirements could be implemented in the limited time frame.
CORSIA Is a Huge Leap for the Aviation Industry – and the World
At Proponent, we have long-supported sustainability within the aerospace industry (sometimes referred to as "green aviation"), but CORSIA represents a huge leap forward not just for the aviation sector, but also for the future of our planet. This is the first global carbon emissions-offsetting agreement for any global industry sector, and it has been nearly unanimously praised by the member states of the ICAO, the airlines and other aircraft operators, as well as additional stakeholders.
The fact that all of these parties were able to agree on the necessity of capping aviation CO2 emissions speaks to the importance that this issue holds globally. And the fact that the ICAO has been able to follow up the agreement with such swift action bodes well for the global success of the CORSIA scheme.
We'll be following this program closely to determine how it affects our customers and partners. CORSIA is not only a huge deal for the International aviation community, but there could be a positive global impact. More in-depth information on CORSIA implementation and assistance is available on the ICAO website.