PROVEN TO SOLVE SEALING AND SURFACE PROTECTION CHALLENGES
Offering a portfolio of commercially available material sets, forms, and sizes engineered with a wide range of unique properties and specifications. These materials are proven to solve well-known sealing and surface protection challenges, including abrasion, corrosion, and gap-filling. They can be used in many application environments, such as exposure to fuels and other aviation fluids. The materials are approved for use on multiple civil, defense, and fixed/rotary wing aircraft and are routinely specified by leading OEMs.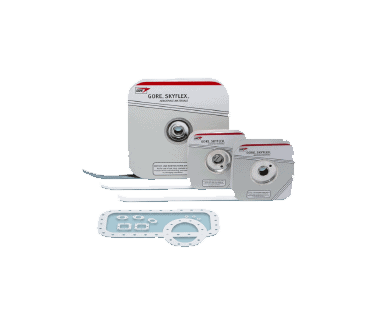 Portfolio of unique material sets, forms, and sizes
designed for many applications
Reliable and predictable surface protection, sealing,
and gap-filling with highly comfortable materials
Proven to resist vibration, abrasion, fuels, chemicals,
fluids, and wide temperatures
Low environmental impact and improved safety with non-hazardous materials
Easy-to-use materials with no mess or curing
required to support design goals for manufacturing
Reduced lifecycle costs with reusable seals over
multiple open/close cycles
Approved for use on multiple civil, defense, and
fixed/rotary wing aircraft
Access panels
Antenna gasket fastener seals
Cargo floorboards/structures
Dry-bay gaskets
Engine cowlings
External fuel tanks
Fairings
Fuel bladder cavities
Fuel panels
Helicopter tail booms
Leading edge D-noses
Light assembly seals
Passenger floorboards
Pitot tubes
For more information, please complete the short form below and a Proponent representative will be in touch.